Meet our Traveler of the Quarter, Nancy Howe!
Meet our Travel Nurse of the Quarter for 2021 Q3 – Nancy Howe! Nancy's recruiter, Kelly, nominated her for the travel nurse of the quarter award saying, "Nancy Howe is a recruiter's dream! She has been flexible and patient beyond belief. She endured a lot of changes, setbacks, delays, and never complained about ANYTHING. She has a positive attitude which has been recognized at every facility she's worked at for us. Most have asked her to serve as Charge and mentor their younger staff nurses. Nancy started her travel career with MSSI in Feb 2020 and has been on contract with us ever since working at St Michael's, St Vincent's, multiple locations at MHealth, and is currently at Aspirus Wausau. She has rolled with the punches through COVID like a trooper and has always expressed so much gratitude for MSSI and the opportunities and support she's received through us."
Congratulations Nancy on the award and a big THANK YOU for all you do!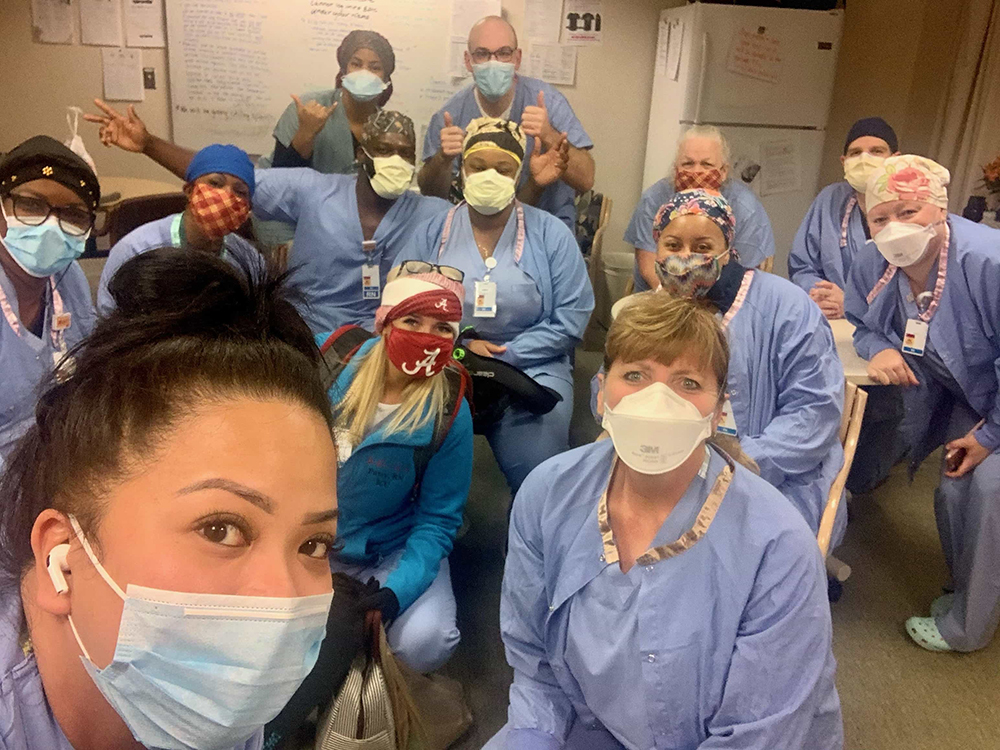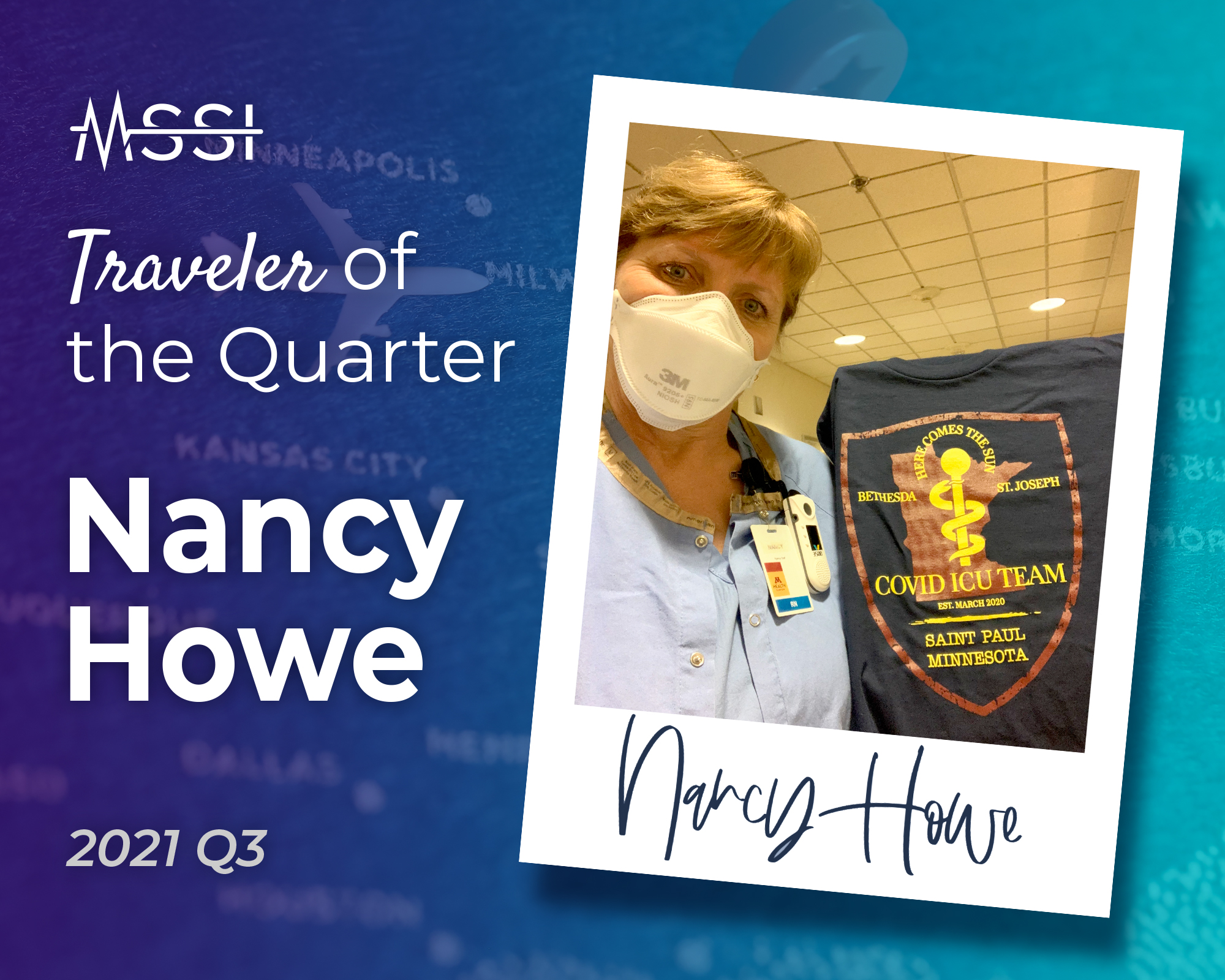 About Nancy:
Hometown: Clinton, Iowa
How long have you been traveling for? Since February 2020
Where did you take your first travel assignment? Stevens Point, Wisconsin
Best thing about being a travel nurse: There are truly multiple things I enjoy about traveling! A couple of things about being a travel nurse that stand out are I am able to pick where I want to go and choosing my days off. After that, MSSI employees are behind the scenes taking care of the rest which I am grateful for because it is a huge paper trail and they keep me in line on that!