Nurse Licensing and Licensing Info for Travel Nurses
As a travel nurse, you'll obtain many different state licenses throughout your career and have many questions on nurse licensing. Some states are much easier to get licensure in than others, so you'll want to plan ahead for assignments. Talk with your recruiter to create a game plan of where and when you'll want to travel to different states.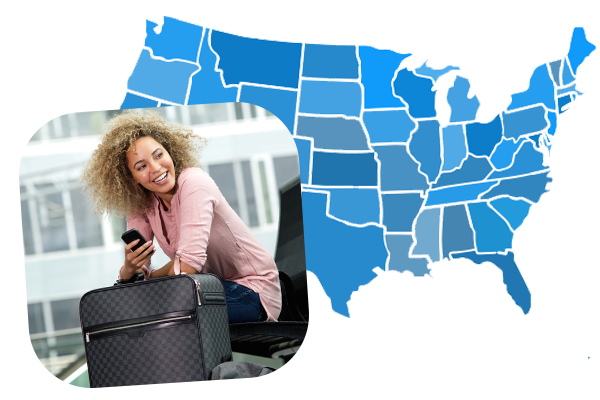 A Compact State License, aka the NLC – Nurse Licensure Compact, allows Registered Nurses and Licensed Practical Nurses to have nurse licensing in 39 different locations without having to obtain different licensure. In order to qualify for the NLC, you must claim residency in a participating state and apply through your state's BON. Unfortunately, any RN or LPN who lives in a non-participating state may only be issued single-state licenses.
An Enhanced Nurse Licensure Compact (eNLC) state is a participating state in the compact state alliance, allowing any nurse who resides in one to practice in 39 states with nurse licensing. (2-2-2023) To be eligible for the eNLC, you must have proof of residency in one of the compact states as well as a current RN license in that state.
Alabama
Arizona
Arkansas
Colorado
Delaware
Florida
Georgia
Guam (TBD)
Idaho
Indiana
Iowa
Kansas
Kentucky
Louisiana
Maine
Maryland
Mississippi
Missouri
Montana
Nebraska
New Hampshire
New Jersey
New Mexico
North Carolina
North Dakota
Ohio
Oklahoma
Pennsylvania (TBD)
South Carolina
South Dakota
Tennessee
Texas
Utah
Vermont
Virginia
Virgin Islands (TBD)
West Virginia
Wisconsin
Wyoming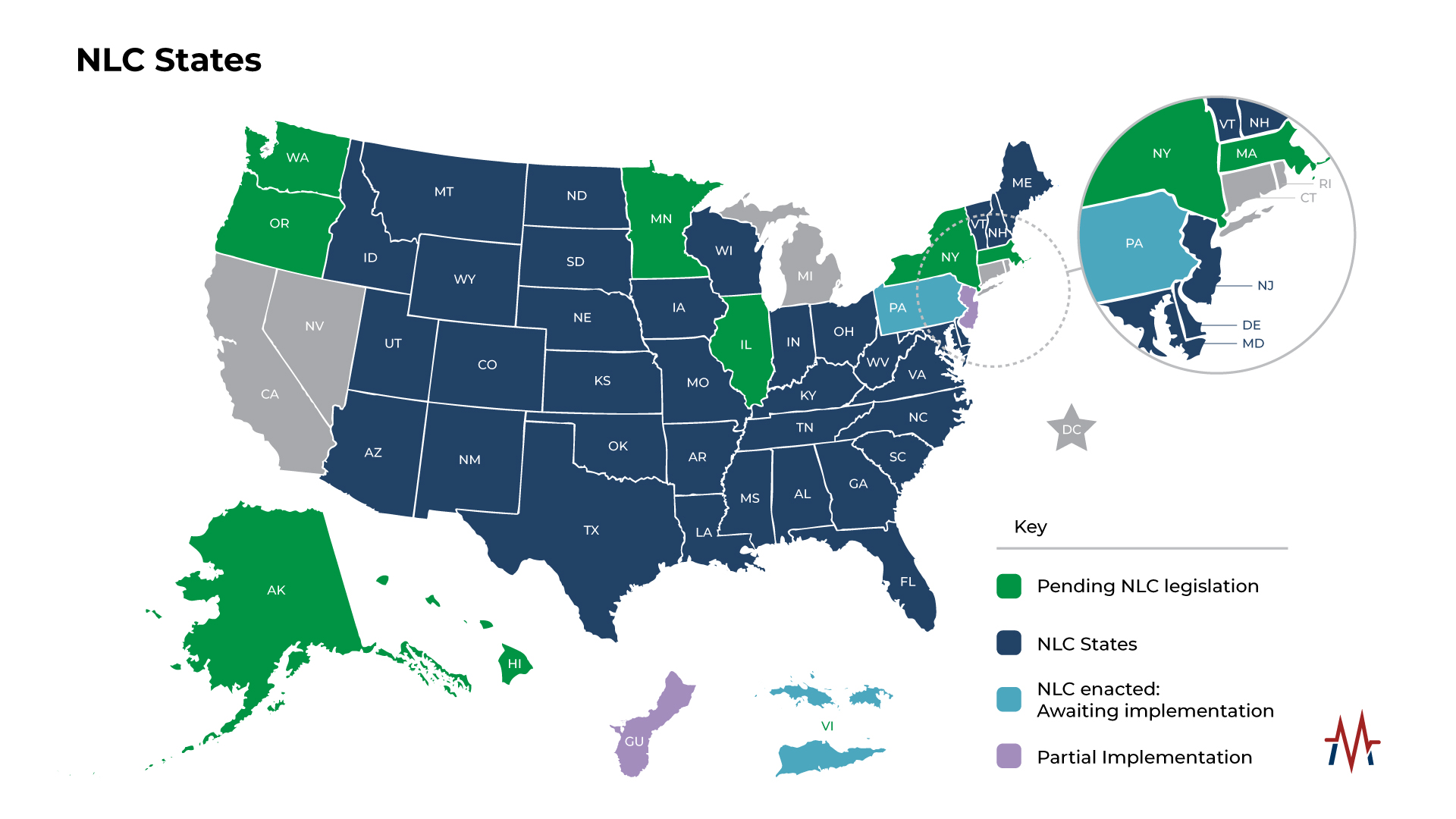 Temporary Licenses & Walk-Through States
When you hear the term "Walk-Through State" it refers to individual states that will issue a temporary nursing license by endorsement within a very short time frame. Temporary licenses work out great in the event you need to start your travel assignment soon, but the regular license may take too long to obtain. Temporary nurse licensing is typically valid for 30 days to six months, depending on the state. Many times, you will need to apply for a regular license as well since your travel assignment will more than likely last longer than 30 days.
Current "walk-through" states include:
Arizona

District of Columbia

Hawaii

Idaho

Louisiana

Missouri

New York

South Carolina

Vermont