Featured Travel Locations
Where will travel healthcare take you? Check out some of our favorite spots!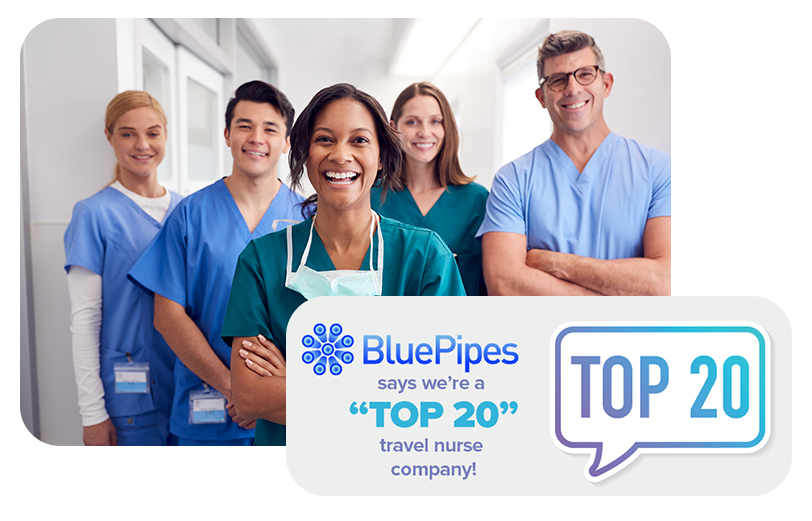 An Award-Winning Travel Nurse Agency
MSSI is an award-winning healthcare staffing agency, placing healthcare professionals all over the country. We offer the highest paying travel nursing jobs in the industry! Join our travel team for an adventurous, high-paying career path and enjoy the flexibility that comes with travel nursing. Our premium salary and benefits packages are among the best in the industry, and our dedicated & responsive recruiters are here to help you each step of the way. We've been placed as a TOP Travel Nurse Company by BluePipes and Travel Nursing Central since 2014.
highest pay
in the industry
We offer you the highest paying healthcare pay packages up front, so there's no need to negotiate for the pay you deserve – we give it to you right off the bat.
award-winning
we're one of the top agencies
BluePipes used over 79,000 reviews from sources such as Google, Facebook, and Travel Nursing Central to bring you their list of the best travel nurse companies in the country and MSSI has placed on this Top 20 list consistently every year.
direct contracts
with all of our facilities
MSSI is privately-owned and only staffs at facilities that we have direct contracts with, so our travel nurses get better experiences and better pay packages.
THE BEST benefits
in the industry
Travel nurses with MSSI can enjoy first day Medical, Dental, Vision, and Life insurance with Eligible contracts. PLUS, MSSI contributes $250 per month towards the Medical plan you choose from.
#TravelLife // Where will travel nursing take you?