Where To Take Your Travel Assignment This Summer
It's just about time to secure your assignment for the summer! If you're still trying to decide on where to head to next, take a look at some awesome suggestions from the MSSI team.
I would love to take my summer travel assignment in Milwaukee! There so many fun activities to do along the Milwaukee Lakefront during the summer months such as paddle boats, bike and kayak rentals, boat cruises, or just taking a stroll along the beautiful lakefront and hanging out on some of their beaches. There is also just so many wonderful museums such as the Milwaukee Art Museum, Milwaukee Public Museum and Harley Davidson Museum – home of where the very first motor bike was created.
Another fun place to go is the Historic Third Ward which is home to tons of local restaurants, spas, theaters, galleries, and boutiques all in historic landmark warehouses. There are a few sites such as the Boerner Botanical Gardens or Mitchell Park Domes for a more serene setting. The Milwaukee County Zoo is also a great place to spend the day and there are often special events such as "Zoo a la Carte" where many local vendors come out and have stations all around the zoo to purchase food and drinks to get a little taste of Milwaukee.
For sports lovers, you can catch a baseball game at the American Family Field (formerly Miller Park) or even just a fun tour of the field. There are many breweries to tour as well as paddle taverns! Have a sweet tooth? Then you can't miss out on some of the incredible custard spots such as Leon's Frozen Custard or Kopp's Frozen Custard. You'll have to determine for yourself which is the best! – Jenny P, Clinical Nurse Manager.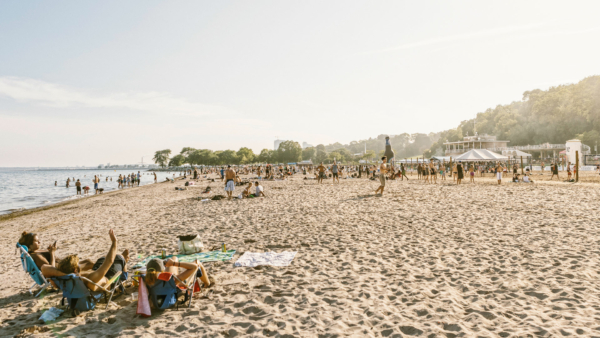 Bradford Beach in Milwaukee. Image courtesy of Visit Milwaukee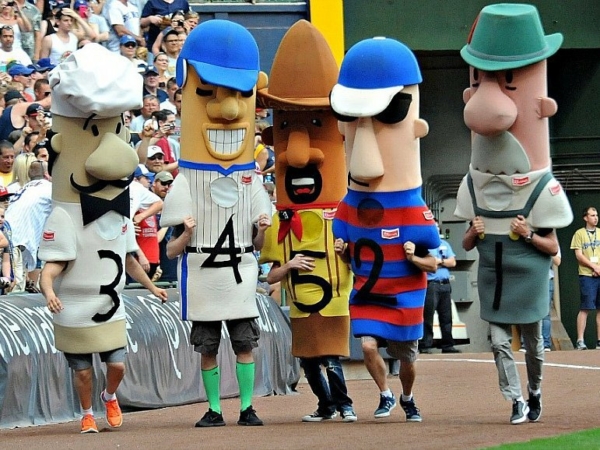 Racing Sausages at a Milwaukee Brewers baseball game. Image courtesy of OnMilwaukee.
I would love to head down to Chicago for my next assignment and soak up all of the incredible architecture! It is also one of the biggest international hubs for several different industries which keeps it diverse and cultured. Being near Lake Michigan during the summertime is ideal and you really can't beat the pizza! – Jen M., Recruiter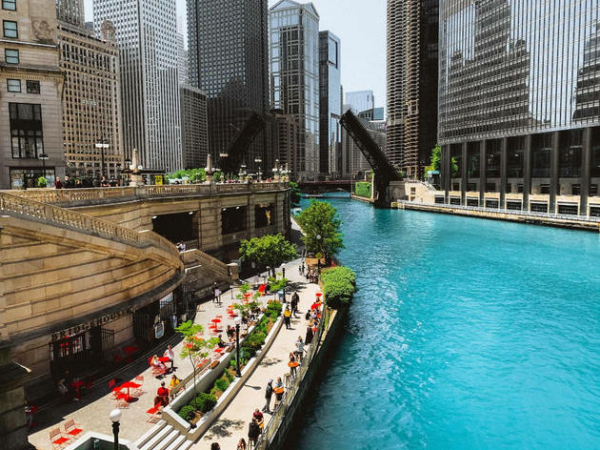 Chicago Riverwalk. Image courtesy of TimeOut.
Bellevue would be my first choice. Not only is just 15 minutes away from Seattle, but accepting a travel assignment in Bellevue means you'll get to experience the amazing downtown life of fine dining and the Bellevue Square which has 180 retail stores. All of the beautiful parks, the Bellevue Botanical Garden, and beaches are another major perk of being in this city. Choose to spend your time relaxing or exploring and enjoying everything the city has to offer. No matter which way you would want to spend your time there, you'd never have a dull day! – Kristin, Recruiter Assistant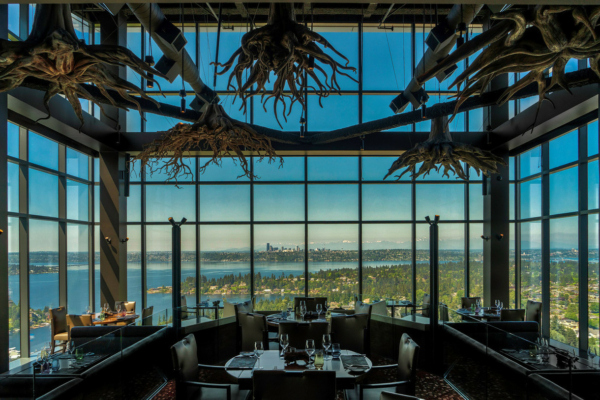 Dining in Bellevue. Image courtesy of EatSeattle.
Martha's Vineyard, Massachusetts
My summer travel assignment would definitely be the beautiful island of Martha's Vineyard! Adventure is key while on the island! From exploring the many beaches, hiking trails, to sightseeing five different lighthouses throughout the island or taking a walk in the neighborhoods to see the gingerbread cottages. You would not want to forget a camera for the immense beauty you will find while there. Living on this island, while also pursing my dream job, sounds like a dream all in one. – Skyler, Recruiter Assistant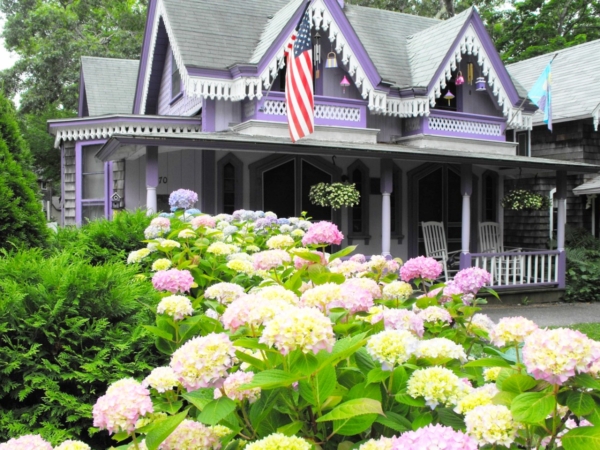 Martha's Vineyard. Image courtesy of Yankee Magazine.
I would love to accept a travel assignment in Rapid City, SD. You can go hiking on hundreds of trails or fishing/swimming in nearby lakes with the Black Hills to the west and the Badlands to the east (within a 20 minute drive of the city!) Not to mention more must-sees: Mt. Rushmore, Crazy Horse Memorial, Deadwood, and Custer State Park. If you're looking for fun indoor activities there is a new Smash Room to take out your frustrations with a bat or crow bar and smash plates, cups, and TVs! Or head to Press Start and play pinball, giant Pac-Man, or Mortal Kombat. Culturally diverse and jaw-dropping nature make this a great spot for your next adventure, I mean assignment. – Brittany, Recruiter