Meet our Traveler of the Quarter, David Meekins
Meet our first amazing Traveler of the Quarter for 2021 – David! David was nominated by both his Recruiter and his Account Manager for this award. Here are both nominations we received for David:
"Dave began his first assignment with MSSI in September 2020. Even before his first day, I could tell Dave was a good communicator and a reliable traveler that the hospital would be able to count on. Even though a hurricane made landfall near his hometown just a few days before his assignment, there was not a single complaint from Dave as he was determined to arrive to his assignment on time (even if it meant finishing his compliance on the road!). Dave quickly made an impression at the hospital, as well, and they were happy to have him stay onboard for an extension. Through all of the ups, downs, and surprises that travel assignments inevitably bring, Dave has maintained a great attitude and I hope to have the chance to work with him again!"
"David has been a driving force at the facility. He is very competent in his specialty, and they enjoyed having him. Very valid to have a traveler like him at this facility we are trying to gain trust with."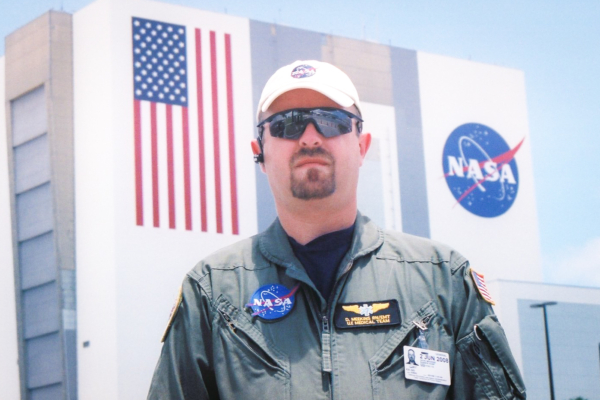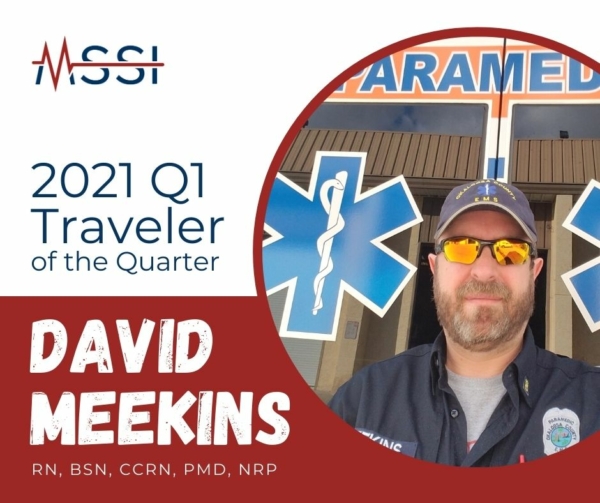 About David:
Hometown: Gulf Shores, AL
How long have you been traveling for? 1 year
First Travel Assignment: Florida Division of Emergency Management
Best Thing About Traveling: Meeting amazing people and seeing new places.
Fun Fact: I'm a former member of the NASA Support Team from Shands Hosp UF for several Shuttle missions.