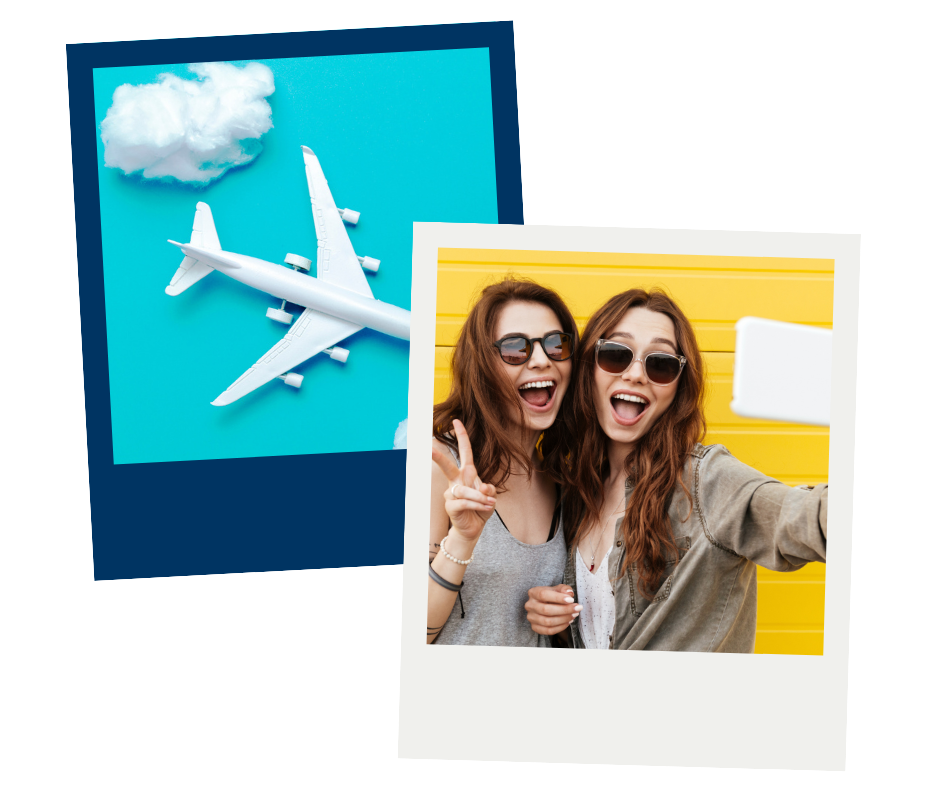 5 Major Benefits of Becoming a Travel Nurse
By Jenna Willenbring
We know that traveling is pretty much a necessity on anybody's list nowadays. But what if you could travel and do your job at the same time? Welcome to travel nursing! With hospitals rushing to fill positions and nurse burn-out spreading across the nation, the benefits and opportunities to become a traveler just keep growing. Here at MSSI, we want to help you discover those. This article will show you the five major benefits of becoming a traveling nurse.
Benefit no. 1: Opportunity to travel
The first benefit is in the name: Travel! As a travel nurse, your assignments will take you to places you've never been with so many things to discover and explore along the way. From the gorgeous hiking trails of Wisconsin state parks to the Smokey Mountains in Tennessee to the sandy beaches of Martha's Vineyard, there are no limits to where your travel assignment can take you.
Benefit no. 2: Enjoy the higher pay
An average annual salary of a registered nurse makes around $75,000, according to U.S. News. Whereas, for travel nurses, salaries can easily be more than $100,000 in a year. The increasing demand for travelers has created salaries, bonuses, and tax-free stipends hard to resist for anyone in healthcare looking to benefit off a competitive salary. For example, if you find an assignment that pays $3,000 a week for 13 weeks and you extend that assignment twice, you can bring in $117,000 in just 39 weeks. To break down more scenarios, check out our blog on how to make over $100,000. Be sure to communicate your salary expectations with your recruiter upfront so you can find the best fit for your next travel assignment.
Benefit no. 3: Freedom of flexibility
Travel nursing creates the freedom and flexibility for planning your work/life balance. With every three months, you get to choose when, where and if you want to take on another assignment. After that, your options are endless whether that be spending time with family and friends, to taking the month off to travel Europe. Travel nurse Bianca mentions in her video how she thrives off the constant change and flexibility of the traveler's life. Once your assignment is up, you have the freedom to choose your next step in life, whether that be extending at your current facility, taking an assignment in a new location or taking some time off to adventure.
Benefit no 4: New experiences
Along with great pay and flexibility, building new experiences at different facilities is a major benefit. Within that 13-week assignment, you will build skills surrounding your specialty, learn to work with different people in the company, and explore the local cultures. And if you don't like the hospital that you work at, you don't have to stay. Your recruiter works for YOU and your needs. We can't stress enough how important it is to have a good relationship with your recruiter! Meet and get to know some of our recruiters here.
Benefit no 5: You're always in demand
Burnout and exhaustion has become a consistent problem among nurses and healthcare workers even before the Covid-19 pandemic. According to the University of St. Augustine, the demand for nurses has been present since the early 1900s. Many factors over this previous century have contributed to a nursing shortage: World Wars, economic recessions, and recently the strain on nurses' mental health. These factors have all motivated many to walk away from nursing. Creating shortages in facilities and increases in pay to attract new travel nurses.