Travel Nursing:
Tips for Finding Your Own Housing
Finding short-term, furnished housing can sometimes be the most painful part of the travel nurse life, but it really doesn't have to be! Here we have put together a few of our favorite resources for finding travel nurse accommodations, along with our best tips to hopefully make your next assignment easier. Read on!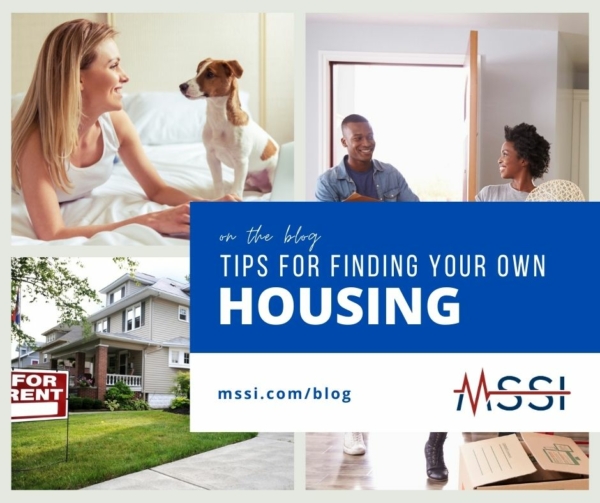 Our top places to find travel nurse housing:
AirBNB: http://www.AirBNB.com
VRBO: https://www.vrbo.com/
Furnished Finder: https://www.furnishedfinder.com
Travel Nurse Housing – Furnished Finder: https://www.facebook.com/groups/furnishedfinder.travelnursehousing
Travel Nurse Advocates – Housing Options: https://www.facebook.com/groups/717623718392632/
Our top tips on finding housing:
Check out Facebook. Facebook is not just great for finding your next travel nurse assignment, but it also has many groups that are dedicated to housing for travelers (see our links above) – you may also be able to find a roommate if you're lucky.
Watch out for the scammers. Many amazing apartments, rooms for rent, and houses can be found through Craigslist. However, be careful as there is no one to guarantee anything at all. Be sure to never exchange money with a stranger in order to secure an apartment either. Ideally, if you're going this route, try to arrive a few days early to check the place out before you book it.
Read the reviews. Look can sometimes be deceiving, so if the listing has reviews, take them into consideration. The last thing you want on a new travel nurse assignment is a surprise. Also, don't be afraid to ask the owner questions before signing off on anything.
Check out a hotel. Sometimes, as a travel nurse, it's just easiest to book a hotel for your housing. [Favorite hotels for longer stays: Extended Stay America, Residence Inn by Marriott, Homewood Suites by Hilton, SpringHill Suites.] If you plan to go this route, be sure to ask if there are any discounts for healthcare workers or stays above a certain length of time. Hotels almost always have an unpublished rate for long term stays (more than 30 days).
Keep your options open. Yes, you may have your heart set on a two-bedroom, two-bathroom loft for your travel nurse housing, but playing around with the search options may allow you to find a hidden gem that you would have otherwise missed!