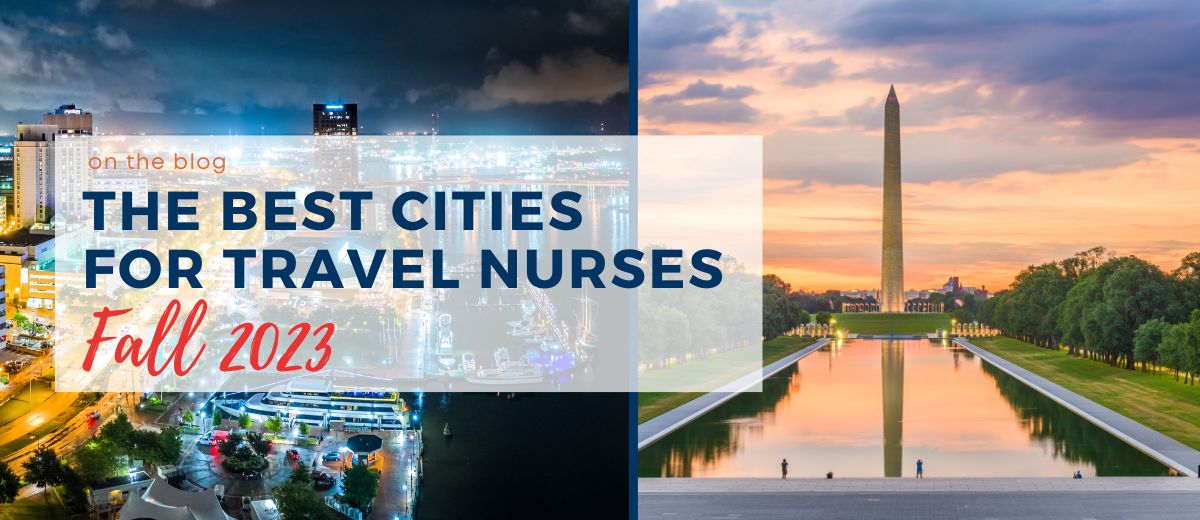 Kiss the summer goodbye, fall is almost here and it's the perfect time to explore new horizons with a new travel assignment. If you're looking for an exciting destination for your next contract, we've got you covered. In this blog post, we'll be unveiling the top cities for this fall that promise an exciting experience for travel nurses and other healthcare adventurers. From the foodie scene of Washington DC to the coastal allure of Norfolk, Virginia, these locations offer an amazing blend of healthcare career opportunities, cultural diversity, and fun all around. So, pack your bags and let's embark on an unforgettable journey to the best cities for travel healthcare professionals this fall.
Albany, New York – for the history buff
Albany is one of the oldest settlements in the United States, dating back to the early 17th century. As the capital of New York State, it is steeped in history and offers a plethora of historical sites and landmarks to explore. The New York State Capitol, a stunning example of Romanesque architecture, is a must-visit for history and architecture enthusiasts. Additionally, the Albany Institute of History & Art houses an impressive collection of artifacts and artworks that provide insights into the region's past. While you're there, be sure to tour the Ten Broeck Mansion, Schuyler Mansion, and the USS Slater, a World War II-era destroyer escort – perfect for a day off from your travel nurse assignment.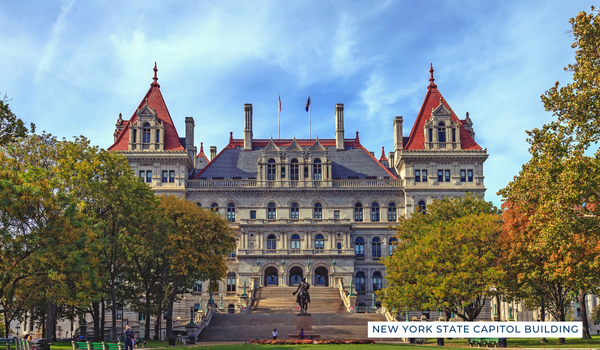 Boise, ID – for the fall lover
Boise and the surrounding areas come alive with stunning fall foliage every autumn. As the leaves change color, the landscape transforms into a beautiful tapestry of red, orange, and yellow hues. The Boise River Greenbelt, a scenic pathway that runs along the river, offers an excellent opportunity to enjoy leisurely walks or bike rides surrounded by the vibrant colors of fall. The Kathryn Albertson Park, known for its extensive collection of trees and gardens, is another fantastic spot to witness the breathtaking fall foliage. You can also venture into the nearby Boise National Forest or the Sawtooth National Recreation Area for more immersive nature experiences amidst the changing leaves.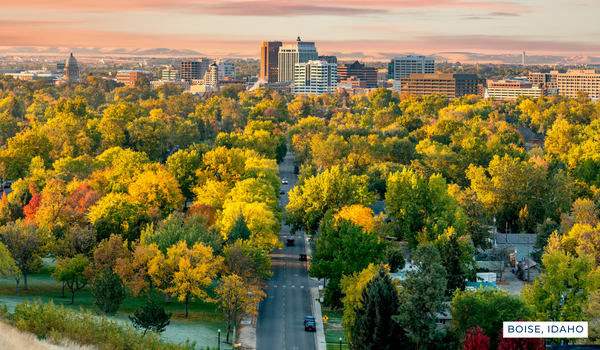 Grand Rapids, MI – for the craft beer enthusiasts
Grand Rapids has earned the nickname "Beer City USA" due to its up and coming craft beer scene. The city is home to numerous award-winning breweries and brewpubs, offering an incredible selection of craft beers. While you're there, take a brewery tour, taste a wide range of brews, and learn about the beer-making process. The craft beer culture has become an integral part of the city's identity, and you'll find no shortage of unique and innovative brews to savor during your visit.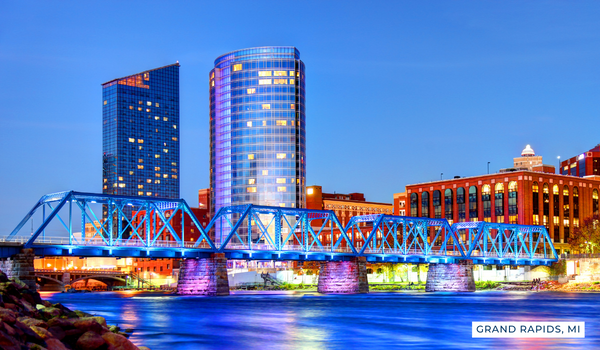 Minneapolis, MN – for the football fanatics
Minneapolis is home to several major sports teams, including the NFL's Minnesota Vikings. Even if you're not a Vikings fan, there's a chance that you can catch your favorite team playing them at the incredible U.S. Bank Stadium.
Even if you are not a die-hard football fan, the game-day ambiance in Minneapolis can be an unforgettable experience, providing a glimpse into the fervor and spirit of one of our country's most popular sports. Plus, the fall weather in Minneapolis offers a crisp and comfortable backdrop for enjoying a day at the stadium.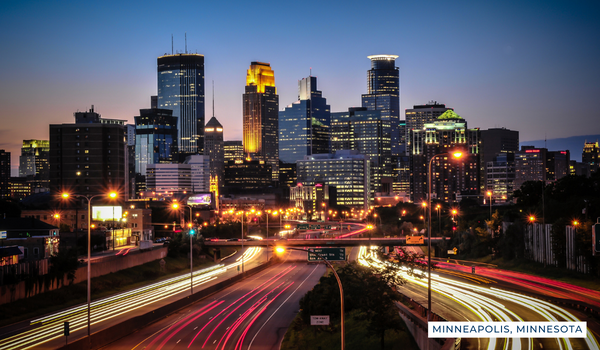 Norfolk, VA – for the maritime attractions
Norfolk, right on Chesapeake Bay leading to the Atlantic Ocean, is home to the largest naval base in the world, Naval Station Norfolk. As such, the city offers a treasure trove of maritime-related attractions and experiences.
a. Nauticus: Nauticus is a maritime museum and science center located on the waterfront. It offers interactive exhibits that delve into naval history, the power of the sea, and marine life. One of the highlights is the Battleship Wisconsin, a retired battleship docked adjacent to Nauticus. Visitors can step aboard and explore this massive warship, gaining insights into naval warfare and life at sea.
b. The MacArthur Memorial: This museum and research center honors General Douglas MacArthur, a prominent figure in American military history. It features exhibits on MacArthur's life and career and provides a fascinating glimpse into the events that shaped the nation's military past.
c. Naval Base Tours: Visitors can also take guided tours of the Naval Station Norfolk, offering a unique opportunity to see one of the most significant naval installations in the world up close. You can witness various naval vessels, including aircraft carriers and submarines, and learn about the daily operations of the U.S. Navy.
Aside from its naval attractions, Norfolk boasts a lively waterfront with restaurants, shops, and entertainment venues, making it a well-rounded destination for history enthusiasts, maritime aficionados, and anyone interested in exploring the city's unique cultural and military heritage.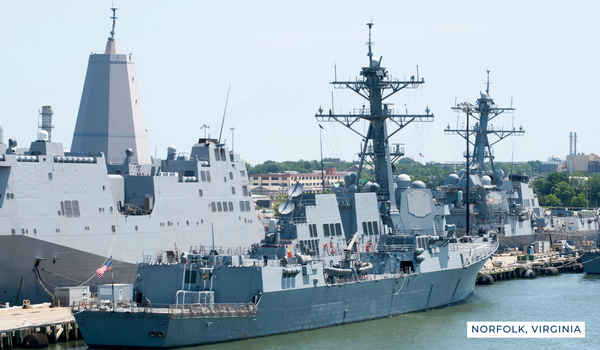 Washington DC – for the cuisine scene
Washington, D.C., offers a vibrant and diverse culinary scene that makes it a perfect destination for foodies. One notable foodie reason to travel to Washington, D.C., is to experience its renowned and eclectic food markets.
Food Markets: Washington, D.C., is home to several bustling food markets that showcase a wide array of culinary delights. Two of the most popular markets you must explore are:
a. Union Market: Union Market is a bustling food hall that brings together a curated selection of local food vendors, artisans, and specialty shops. Here, you can indulge in a variety of cuisines, from gourmet burgers and sushi to artisanal cheeses and freshly baked pastries. It's a great place to sample dishes from different cultures and try unique food creations.
b. Eastern Market: Located in the Capitol Hill neighborhood, Eastern Market is not only a historic landmark but also a vibrant food and arts market. On weekends, the outdoor flea market comes alive with food vendors offering everything from fresh produce and artisanal foods to international treats and handmade desserts. Inside the market building, you can find local vendors selling fresh meat, seafood, and baked goods.
Exploring these food markets will provide you with an authentic taste of the city's culinary offerings, and you'll have the opportunity to savor delicious dishes created by talented chefs and food artisans. Whether you're a food lover or simply curious about the city's gastronomic delights, Washington, D.C.'s food markets are sure to leave you with a memorable and satisfying foodie experience.