Making Friends as a Travel Nurse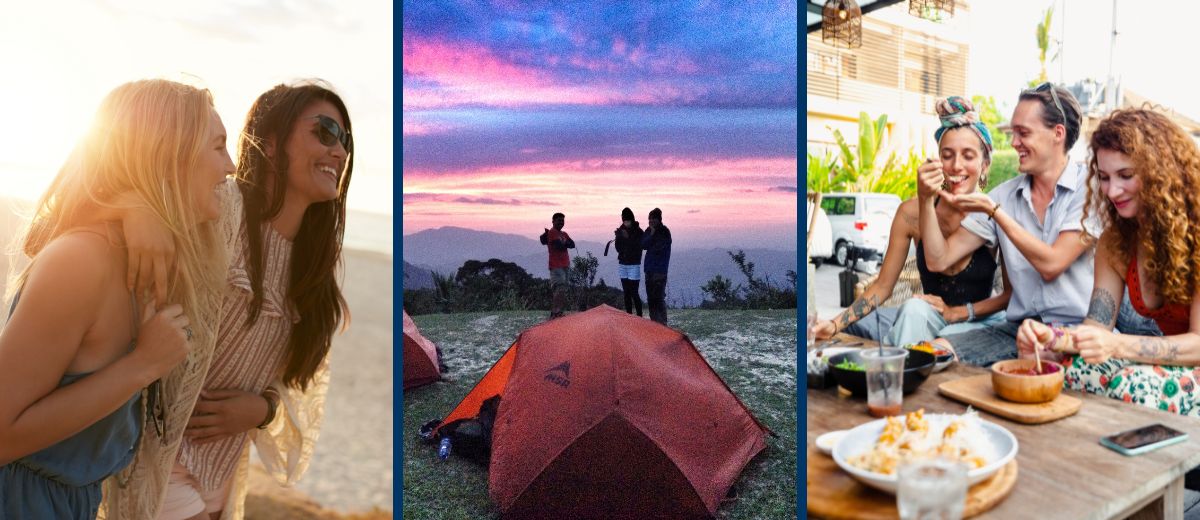 Let's admit it, having friends on assignment makes the travel healthcare life so much sweeter. Are you ready to conquer your new destination while building an incredible network of friends? Get ready to make lifelong friends who share your love for healthcare and adventure with our best tips here.
Swipe Right for Friends: Meetup Mania for Travel Nurses!
Embrace the power of apps and websites such as Bumble BFF and Meetup.com to connect with new friends in your new city. Whether it's exploring local hotspots, trying new cuisines, or embarking on thrilling adventures, these platforms are treasure troves of friendships waiting to be discovered!
Travel Nurse Tribe Unite: Discover Local Networking Groups!
Immerse yourself in the vibrant travel nursing community of your new city by joining local networking groups. These dynamic communities often organize events, meetups, and gatherings, offering unparalleled opportunities to connect with others who understand the unique joys and challenges of your nomadic lifestyle.
Learning Never Looked So Good: Expand Your Horizons Locally!
Embrace the adventure of continuous learning by enrolling in healthcare courses, seminars, or workshops offered in your new city. Stay up-to-date with the latest industry trends while meeting fellow healthcare workers who are just as passionate about personal growth as you are.
Take Classes and Join Traveler Clubs!
Channel your wanderlust into exploring your interests beyond healthcare. Take classes or workshops in photography, cooking, language, or any other passion that ignites your curiosity. Join travel-related clubs or organizations where you can connect with fellow adventurers who share your love for exploring the country.
Adventures Await: Connect through the Outdoors!
Embrace the thrill of outdoor adventures by joining outdoor clubs or classes in your new city. From hiking and camping to kayaking and exploring hidden gems, these experiences not only quench your wanderlust but also introduce you to kindred spirits who cherish the freedom and excitement of travel.
Superheroes at Heart: Volunteer for a Cause!
Make a positive impact on your new community by seeking out healthcare-related volunteer opportunities. Give your time and expertise the local non-profit organizations and you're sure to make connections with other healthcare workers while making a difference in the lives of others.
Work Hard, Play Harder: Your workplace isn't just for saving lives—it's also a hub for social connections! Embrace social gatherings, wellness programs, and team-building events organized by your healthcare facility.
Active and Adventurous Souls Unite: Join Sports and Fitness Groups!
Channel your energy into joining local sports leagues, running clubs, or yoga classes. Not only will you maintain a healthy lifestyle, but you'll also meet like-minded individuals who love breaking a sweat as much as you do. Get ready for exhilarating friendships formed through shared victories and endorphin highs!