Meet the Recruiter:
Polly
Meet Polly! Originally from Anoka, MN, Polly has been with MSSI since 2019. Polly's travel team absolutely adores her, but we are pretty sure that there will be a few things on here that will surprise even her closest traveler! Read on!
What is your best piece of advice for new travelers? My best advice for new travelers is to make sure you do the research on traveling. It can seem like a lot of work on the front end, so it is important to breathe and take one step at a time. It is also important to communicate with your recruiter any concerns you may have, right off the bat. There are some great travel nurse groups on Facebook, some of which are dedicated to first time travelers. It's a great idea to join a group and gain even more advice from your fellow nurses.
If you were a traveler, where would you take your next assignment? I would definitely want to go to Martha's Vineyard. (Oak Bluffs, MA) I was lucky enough to go to the Hamptons years ago and that area is beautiful!
If you were a traveler, what specialty would you want to be? If I were a healthcare provider I would want to be in Hospice. It would be fulfilling to be a part of such an important time in life for your patients and their families. Hospice can be very lonely and I think I could provide comfort during those difficult times.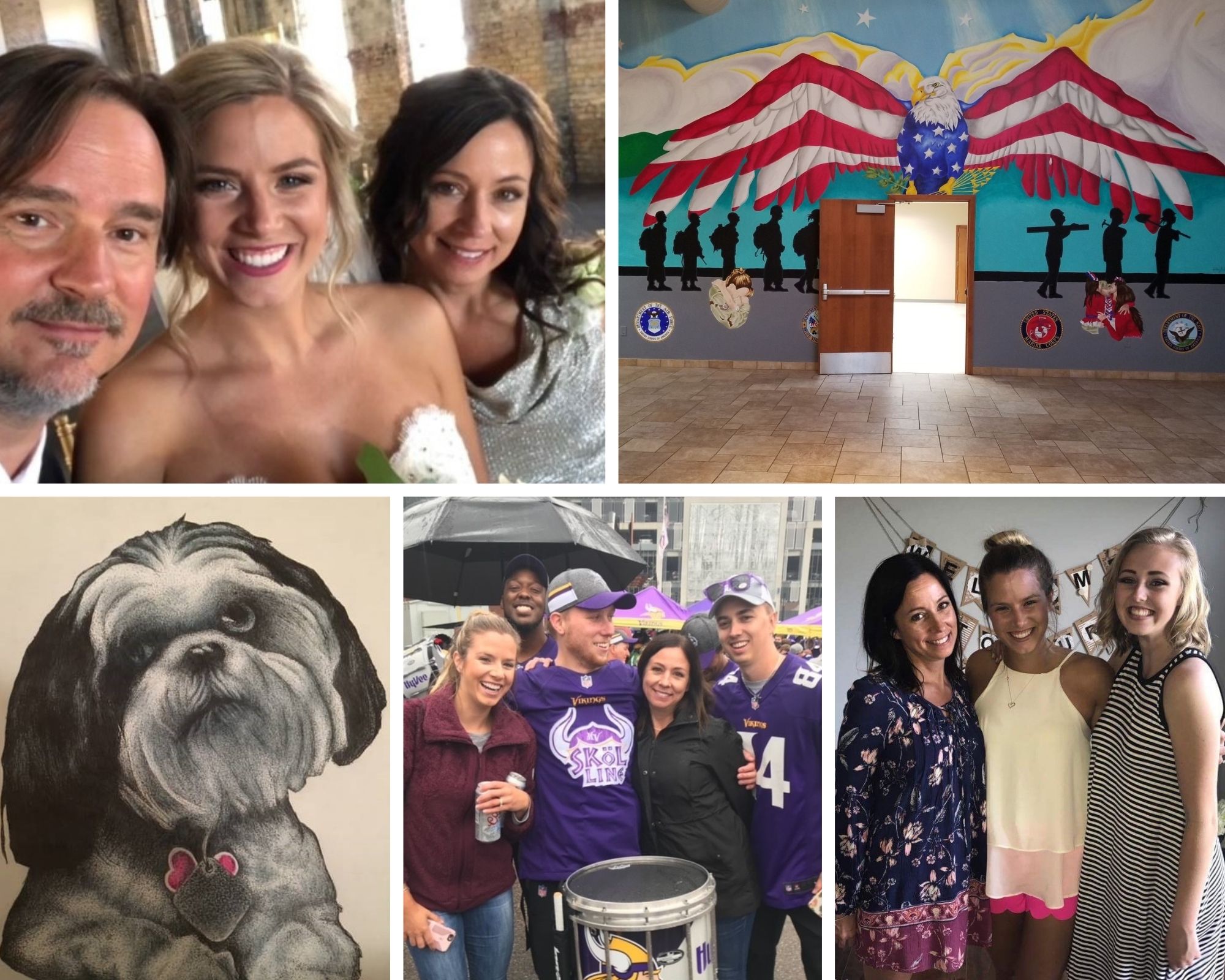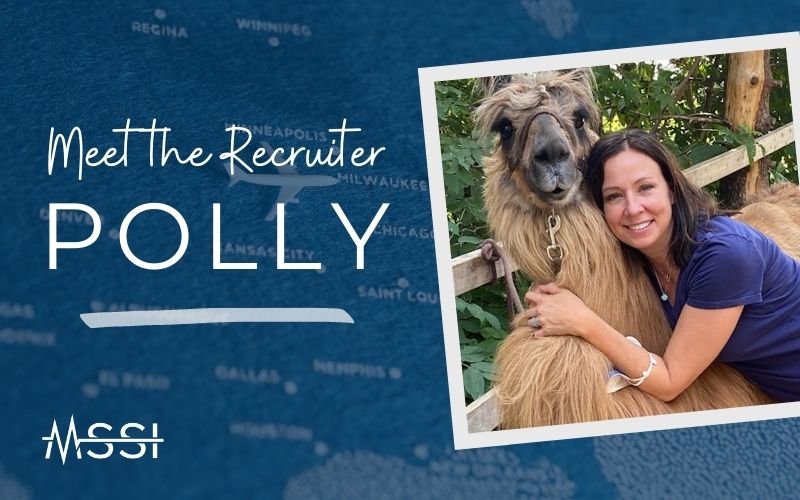 What do you love about MSSI and being a recruiter? I love that MSSI truly cares about its employees as well as caregivers. We all work very well as a team and this makes the work day much easier. I also really enjoy creating strong relationships with my travelers and am able to place them into positions they love.
What is something interesting about you that many people do not know? Besides recruiting, I have also been a freelance artist for about 30 years where I have designed T-shirts for the band Pearl Jam and over 50 zoos across the country. I have also created stage props for various dance companies, stage design for plays and murals for both public and private clients, as well as finer art.
Favorite Movie: My daughters are both adults, but I still watch Practical Magic with them every year, since the 90's, so I guess that is my favorite movie.
Favorite Sports Team: The Vikings AND the Packers!
Favorite Thing to Do When Not Working: When I am not hiking, I like to cook or do yoga.
To contact Polly, email her at polly@mssi.com